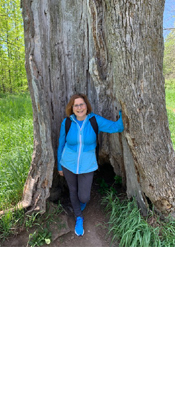 ABOUT ME AND MY PRACTICE
Education, Experience and Qualifications
I hold a B.Sc. degree from the University of Toronto and M.A. and Ph.D. degrees in Clinical Psychology from the University of Waterloo with registration to practise Psychology by the College of Psychologists of Ontario. I have over 30 years of professional experience and have worked at the Clarke Institute of Psychiatry (now CAMH), the Wellesley Hospital and North York General Hospital. I have been in independent practice since 1987. I have given numerous talks to professional associations, employee groups and community organizations.
I am a member of the Ontario Psychological Association (OPA), the Canadian Register of Health Service Psychologists (CRHSP) and the Association of State and Provincial Boards of Psychology (ASPBP). I have been a Board member of the Canadian Academy of Psychologists in Disability Assessment (CAPDA).
Referrals
I provide psychological services to individuals who are referred by their physicians and other health practitioners, WSIB, employee health services, rehabilitation centres, lawyers, insurance companies and agencies such as the M.S. Society of Toronto . Self-referrals are welcome.
Fees
Fees may be covered by extended health insurance benefits available from your employer, through your employee assistance programme (EAP), through the Workplace Safety and Insurance Board (WSIB) if you have had a workplace injury. Fees are not covered by OHIP. Receipts will be provided and you may be able to deduct your fees from your taxes as a medical expense.
Confidentiality
To ensure your confidentiality, I adhere strictly to the regulations of the College of Psychologists of Ontario and PHIPA. All information shared is strictly confidential. If you would like information to be shared with your family physician, other health care providers, lawyer, insurance adjuster or other professionals, your written permission will be required. There are some legal limits to confidentiality that will be discussed with you.